Dipl.-Math. Philipp Blanke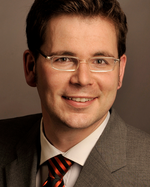 Dipl.-Math. Philipp Blanke
Leibniz Universität Hannover
Institut f√ľr Mensch-Maschine Kommunikation
Fachgebiet Graphische Datenverarbeitung - Welfenlab
Welfengarten 1
30167 Hannover
| | |
| --- | --- |
| Telefon | +49 (0) 511 762-2913 |
| Fax | +49 (0) 511 762-2911 |
| E-Mail | |
Resume
Philipp Blanke studied mathematics and computer science at the University of Hannover and wrote his diploma thesis on the topology of medial sets respective polyhedra in Euclidean space. He received his diploma in mathematics (master's equivalent) in December 2004.
Since then he is working at the Division of Computer Graphics of the University of Hannover as a research assistant and Ph.D. candidate.
Currently, he is writing his Ph.D. thesis on Fast Inverse Material Flow in Hot-Forging.
Research
His research interests are in the area of distance sets like medial axes and Voronoi diagrams, medical image analysis and differential geometry.
Theses/Seminar
Diploma Thesis. (German) - 2004.
Seminar Paper (German) - 2002.
Supervised Theses / Seminars