The Cyberworlds 2007 will take place in Hannover. Hannover, the city of the EXPO 2000, is the capital of Niedersachsen, one of the sixteen Federal States of Germany. Germany itself is located in Central Europe.
The conference will be held at the Leibnizhaus, home of the famous scientist and philosopher Gottfried Wilhelm Leibniz.
How to reach us ?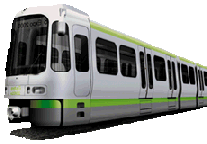 Hannover has one of the most modern international airports in Europe. The host of the Cyberworlds 2007 can be reached by direct flight connections or via the international airport of Frankfurt. Since Hannover is an important railroad junction in Germany, you can easily reach us by train. Once you have made it to Hannover, you can use the Üstra (public transport) for comfortable transport within the city.
For your information we provide you with a map of the conference area in Hannover. You may also inform yourself about the public travel network plan which is available electronically.
Arrival at Airport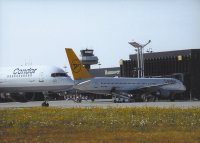 After your arrival at Hannover airport, you may take a taxi to your hotel. The fee for the transfer should be about EUR 20-25 if your hotel is located downtown, where the Leibnizhaus is located as well (see the Accomodation page for further information). Another possibility is to use the train line S5 from the airport directly to the central station.
In case your plane will arrive at another airport (e.g. Frankfurt), we recommend to take the high speed train ICE to Hannover central station. Please ask your local travel agent for the best connections.
Arrival at Central Station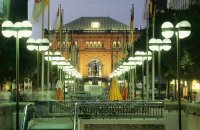 The Hannover central station is located downtown, not far away from the Leibnizhaus (about 10 minutes walking distance). On our Accomodations page you may find several hotels which are close to both locations.
Please take a look at the map of the conference area. The german word for "Central Station" is "Hauptbahnhof" (in the upper right corner).
Travelling by Car
If you are traveling by car, take the exit "Hannover-Herrenhausen" on freeway A2 and drive on B6 to downtown.